Removing the Bumper on the Altima is a relatively easy job, however, it is a major pain in the ass. Unfortunately, it is required for a lot of other various modifications to the car so mastering it will be useful.
The first time around will be frustrating, annoying and will probably take 30-40 minutes. After that, it will take no more than 15.
1. Jack the car up from the front so that both tires are off the ground. (Make sure your e-brake is on and you have some kind of blocks behind the rear tires)
2. On the bottom, near the sides, there are two (2) 'stubby' Philips screws that connect the bumper to the plastic cover under the engine. Remove those on each side.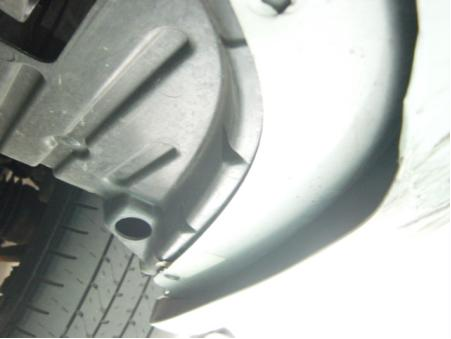 3. Remove the five (5) plastic fastener clips that connect the bumper to the rest of the plastic engine cover. You can use a flathead screwdriver for that. Be careful because these clips are cheap and can break easily. If that happens, you can go to Nissan and buy replacements for cheap.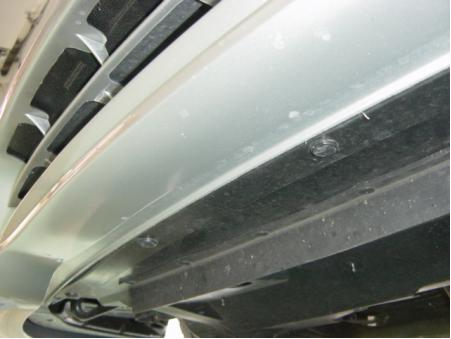 At this point, the engine cover should be completely free from the bumper.
4. If you have fog lights, pull the engine cover down and disconnect the wires from the bulbs.
5. Remove both front tires. This step is optional but I highly recommend it as it makes step 6 MUCH easier.
6. In the wheel well there is a plastic cover that protects the engine from water and debris from the tire. With the bottom cover loose, pull this cover towards the rear of the car (don't break it) and expose that area. Look for two (2) screws that connect the bumper to the fender. There is one screw towards the tire and another near the headlight. Use a Philips screwdriver to remove those (2) screws.
Repeat on the other side.
This is the most difficult step simply because of the access you have and it's hard to see.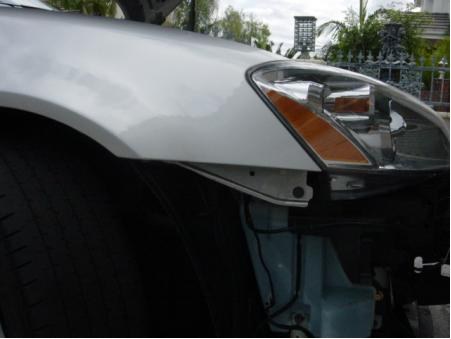 At this point, the bumper should be hanging from the top.
7. There are six (6) plastic fasteners clips securing the bumper from the top. Remove those with a flathead screw driver.
8. The bumper should now be free for you to remove.
Pics courtesy of some other Nissan owner that I do not know...LOL